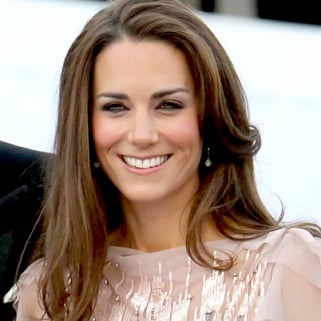 Duchess of Cambridge
According to a recent survey by Totalbeauty dot com, Kate Middleton is the UK's most influential beauty icon by a landslide, beating out both Kate Moss and Victoria Beckham. Really? How so??? Okay let's read on and find out why. The Duchess of Cambridge not only influences women's fashion choices, with anything affordable she wears selling out in hours( yes I know that ), she's also making waves on the beauty scene, with 30% of women in the UK saying they would buy the same beauty products as her. There's a catch though. Based on compiled reports of her assorted beauty and hair expenses, Kate spends around $31,000 on her beauty routine annually. Here's a list of her favourite daily routine and see how much they cost.
1.
Facials - Kate uses Deborah Mitchell Bee Venom facials, also known as "nature's botox" and she uses it twice a month and one visit with the esthetician cost $250, and with a facial every two weeks, that's $6,500 a year.
2.
Hair - Kate visits the Richard Ward Hair and Metrospa for her blowouts and a keratin infusion. Each visit cost $75 and she visits three times a week, that's $11,732 a year. Her maintenance trims cost $242, so at 10 times a year that's $2,420.

And then there's her hair colour. Believe it or not, Kath adds color and gloss to her hair for $376 every six weeks, which makes $3,008 a year.
3.
Makeup – Kate's fav makeup is Bobbi Brown is one of Kate's faves. She uses Bobbi Brown Long Wear Even Finish Foundation $48, Sheer Colour Lip Gloss $17, Long Wear Gel Eyeliner $22, Blush $24, and Creamy Matte Lip Colour $24, that would cost more than $900 a year.
4.
Nails -

Kate gets natural looking manicures at the Jo Hansford Salon where manicures cost $58 and pedicures sets you back $76. A manicure and pedicure every two weeks costs almost $3,500 a year
5.
Skincare Products - Kate's devoted to Karin Herzog skincare. According to the brand's UK managing director, she uses Karin Herzog Professional Cleansing Cream

$50, the Vita-A-Kombi 1 $76, the Vita-A-Kombi 3 Spot Zapper $32 and the Oxygen Face Cream $54. Restocking these products every three months costs $848
6.
Tanning -

It's rumoured that Kate gets sunless tans, which cost $118 at her usual salon. Assuming she goes once every three weeks, that's $2,000 a year.
7. Fagrance - Kate's wedding fragrance, Illuminum White Gardenia Petals costs $150